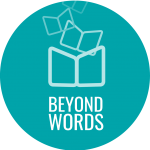 Beyond Words is our whole school reading programme that creates responsible, resilient and reflective readers. The scheme personalises students' reading and allows their teachers and you at home to track and encourage rapid progress.

Students will be guided towards reading books which are appropriate for them and which will allow them to show their understanding by completing quizzes, aiming for 85%. We will test students 3 times a year to give us their reading ages. Year 7s are tested during Transition day to enable the scheme to start immediately upon their arrival.

In school, KS3 students have a total of 2 hours dedicated reading time per week – this is plenty of time for students to read a few books per term. Please continue to encourage your child to read for a minimum of 20 minutes a day at home. This will ensure their best chances of reaching their future potential and positive mental health.

Your child's planner is your first point of contact for any queries about their reading age or book level (ZPD).

We will be holding essential information evenings for parents of KS3 students throughout the year, which will provide further information and advice on how to support your child with their reading at home.
---
How does the school determine students' reading level?
Heartlands uses a STAR Reading™ test taken 3 times a year.
What should my child's reading age be?
Easy – How old are they?
If their reading age is below their chronological age – they need to catch up.
What is a Zone of Proximal Development (ZPD)?
ZPD is the range of books that will challenge a student without causing frustration or loss of motivation.
Their ZPD will improve the more they read.
The range goes from 1–12 and is not linked to levels or GCSE grades. They will have a range from which to pick books from e.g. 3.2–4.8. To find out a book's level, you can visit arbookfind.co.uk and search for the title.
I struggle with reading myself. How can I promote reading to my child?
This is a common worry. You can still be a great source of support your child. Why not visit a public Library together? Read along with an audiobook? Watch the film version of a book before you read it? Ask your child questions about the book they are reading. What is most important is that you provide and time and space for your child to develop the habit of reading at home.
How can I see my child's progress?
By logging in to Home Connect from the Heartlands website using your child's login details and setting up email notifications.
https://ukhosted48.renlearn.co.uk/3274022/HomeConnect
tinyurl.com/heartlandshomeconnect